A little birdy told me
One of two things always inspire me; Bunnies and Birds. I've talked about bunnies in several previous articles on another site, so now it's time for the birds! Once again Folksy makers and sellers have outdone themselves with amazing birdy related items. Here's a selection of my favorites;Below is an amazingly beautiful and detailed clutch purse from notes, in a super summery sunshine yellow.
These super kawaii Birdy Amigurumi Toys from Owl on the Sill are so adorable! Love their little birdy quiffs;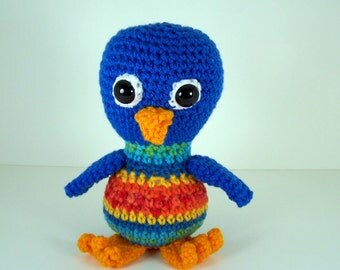 Jiji Kiki comes top trumps again with this vintage love birds necklace. Look at the cute heart beads detailing;
I'm a big fan of papercraft, and Under the Stairs Studios creates some of the most inventive paper circuses I've ever seen. Would make a great deluxe birthday card!
Molly's Mum is a shop that's been on my radar for a while now, everything is so wonderfully made with fabulous fabrics and attention to detail. Make sure you check out the owl brooches too;
Who doesn't love Jemima Lumley's Jewellery? I bet these earrings look stunning on, and even better with one of the matching birdy necklaces also available;
For all of us who have a button stash, these would make a welcome addition I'm sure. Handmade by Mollimoo (aka Chumley) these buttons are also available in blue;
Upcycling is everywhere, even this article can't escape it! Here's the upcycled item for this selection, check out the cute ribbon tails; from Kerli;
I truly admire ceramists, as my clay creations are truly horrendous! This pair of lovebird bowls from Prince Design UK would be a simply stunning wedding gift, timeless and elegant.
Now I realise this is a little cheeky, but what the heck. For the first (and most likely last) time here's one of my items. Understand that this is mearly to prove the point I stated at the beginning of this article, that I gain inspiration from birds. So to the point, here is a set of my birdy badges;
Aside from my shameless self promotion at the end (feel free to ignore it) I hope you like my selection of beautiful birdy items fresh from the pages of Folksy this month. Since I found so many wonderful bird based items I intend to follow this artilce up with a 'part 2' sometime in the future. But for now, don't let these unique handmade creations fly away without you. Many thanks to all those who suggested items,Aleximo, xXx